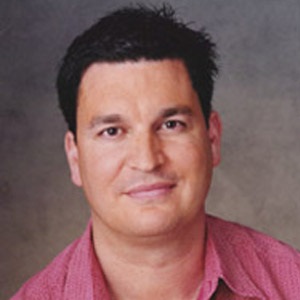 Le Dr Mario BEAUREGARD est un docteur et un chercheur en neurosciences présentement affilié au département de psychologie de l'Université de l'Arizona. Il est l'auteur de plus de 100 publications tant en neurosciences qu'en psychologie et psychiatrie. Ses travaux lui ont valu d'être choisi par le groupe World Media Net comme l'un des « Cent pionniers du 21e siècle ». De plus, ses travaux sur la neurobiologie des expériences spirituelles ont reçu une couverture médiatique internationale et ont fait l'objet d'un film documentaire (Le cerveau mystique, 2007). Il s'est vu décerné divers prix, dont le Joel F. Lubar Award (décerné par la International Society for Neuronal Regulation des É.-U.) et le Spectrum Award (décerné par The Institutes for the Achievement of Human Potential, É.-U.). En 2013, Mario a participé à un dialogue avec le Dalaï Lama au sujet de l'étude de l'esprit et a participé au tournage du film What the BLEEP: Now What!? (la suite du film à succès What the BLEEP Do We Know!?). Mario propose que la conscience constitue un élément fondamental dans l'univers qui ne peut se réduire à l'activité du cerveau.(http://drmariobeauregardfr.com/)..
Comme écrivain, Mario a publié, il y a quelques années, un premier ouvrage de vulgarisation intitulé Du cerveau à Dieu (Trédaniel). Il a récemment publié un autre livre de vulgarisation sous le titre Les pouvoirs de la conscience – Comment nos pensées influencent la réalité (Dunod/InterÉditions). Dans cet ouvrage, il démontre que la conscience constitue un élément fondamental de l'univers qui ne peut se réduire au cerveau. En 2016, il a publié son premier roman : Experiantia et les milliards de visages de l'infini (Dauphin Blanc).
Mario est l'un des artisans du nouveau paradigme post-matérialiste en science. Co-auteur du Manifeste pour une Science Post-Matérialiste, il est également l'auteur de la Théorie de la Psychélémentarité et l'un des fondateurs de la Campagne pour une science ouverte. Par ailleurs, il est le créateur de l'approche psychospirituelle appelée La Connexion Intérieure: Une Re/Création Consciente.
Pour en savoir plus sur le Dr Mario BEAUREGARD visitez son site web : drmariobeauregard.com.